If you are scoring a meet and need to edit an athlete, here is how to do so within the meet functions:
| | |
| --- | --- |
| Step 1: From the Meet Settings page, find & click ATHLETE SEARCH | |
Step 2: Type the athlete's name in the search box, or find by clicking the drop down arrows GYM & TEAM until you find the athlete you are looking for. Click the + button next to athletes name.

Edit MEET REGISTRATION DETAILS

From here, you can change athlete information within the meet (this will not affect the master athlete.)
Edit the MASTER ATHLETE RECORD.

If you know the information that needs to be edited should be changed for more than just the meet, then edit in the master athlete record.
Edit EVENT STATUS.
From here you can scratch an athlete or edit if they are included/excluded in event awards. This is the same info that can be changed within the eligibility page on meet settings.
DON'T FORGET TO SAVE CHANGES!!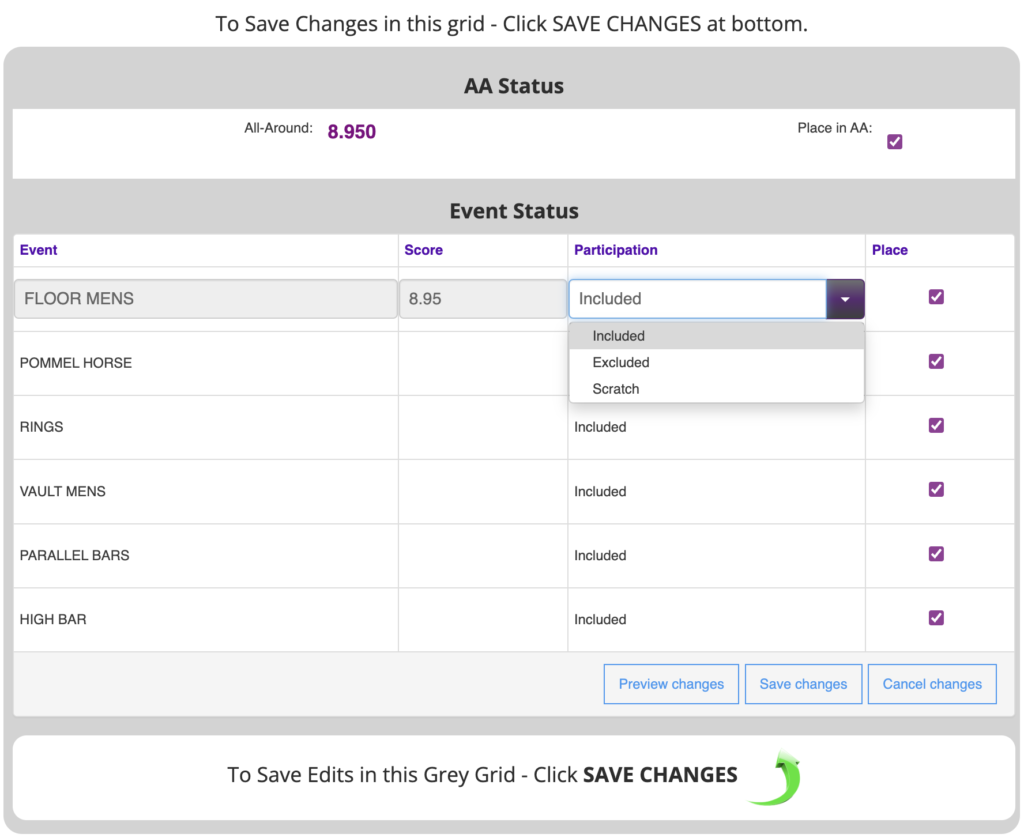 In the Athlete Meet Record you can find important information about the athlete.